During the past ice season less than 700 FDDs were accumulated in Peshnoi area which makes it a moderate winter. Temporary first ice appeared in mid-November. Freeze-up took place middle of December followed by thawing period. Second freeze-up happened in the beginning of January. Winter had several thawing and freezing periods in January and February. The maximum ice volume and ice coverage was reached in mid-February. Break-up started in the beginning of March. The ice has lasted until beginning of April with a total season duration of less than 140 days.  

Ice Season from Space
Scroll through selection of remote sensing images below to see how ice cover developed through the course of winter.
Ice & Metocean Observations
The following video is a daily time lapse of ice and metocean observations for the whole season

Choke zone  

Medium resolution optical image in January illustrates formation of choke zone in Saddle area.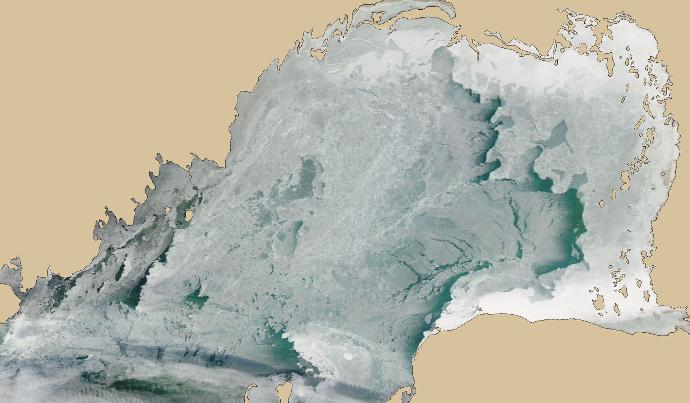 MORE INFORMATION
Talk to our ice consultants how this information can facilitate your operations.